When creating a Course, lessons and quizzes will now be independent of each other.
There is though, one condition: Every Course must, at least, contain one quiz.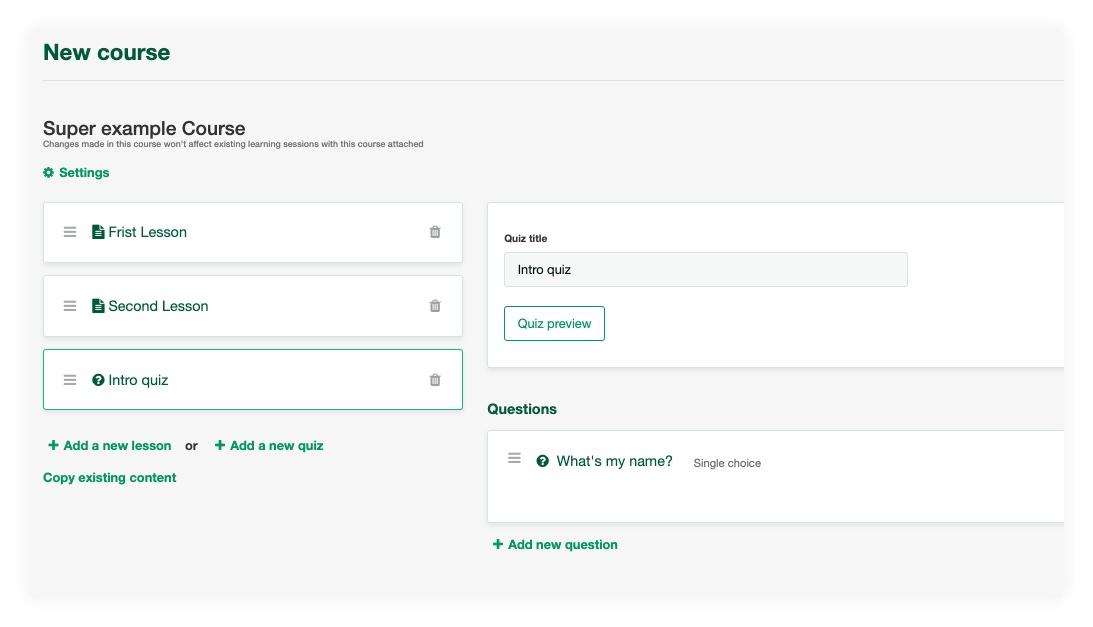 With this feature you are going to be able to create as many combinations as you wish, for instance:
A course with three Lessons and one final Quiz.
A Course with only one Quiz and no Lessons.
A Course with a Quiz at the beginning, a couple of Lessons in the middle and a final Quiz.
Simply think of a combination - where there's always at least 1 quiz, and create it!
And then for each of them you'll be able to access Sessions Reports, where you'll find - in real-time - agents' performance, at Quiz level (this for every Course of the Session).